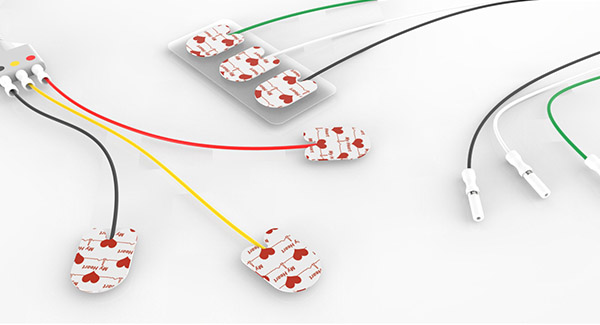 Pre-wired Electrode
Features:
1. Conductive adhesive hydrogel provides firm adhesion while minimizing irritation to delicate newborn skin;
2. Color coded lead wires with 1.5mm touch proof connector;
3. Ag/Agcl conductive adhesive gel ensures quick ,clear, curate traces;
4. Neoprene-free, DEHP-free and mercury-free;
5. Radiolucent is available.
Pre-wired Electrode are available in a variety of materials, shapes and sizes to satisfy your preference.
| | | | | | | | |
| --- | --- | --- | --- | --- | --- | --- | --- |
| Product code | Size | Gel | Packing | Applicable people | Standard | Radiolucent | Details |
| 0801172 | 20*28mm | Hydro gel | 3pcs/Pouch   50Pouch/Case | Neonate | IEC | Yes | Details> |
| 0801173 | 20*28mm | Hydro gel | 3pcs/Pouch   50Pouch/Case | Neonate | AHA | Yes | Details> |
| 0801174 | 20*20mm | Hydro gel | 3pcs/Pouch   50Pouch/Case | Neonate | IEC | No | Details> |
| 0801175 | 20*20mm | Hydro gel | 3pcs/Pouch   50Pouch/Case | Neonate | AHA | No | Details> |